So, after one matchday of Premier League action, we're a little more used to the new players, managers and kits we'll see grace the field this season. After watching a couple of matches and reading up on those I missed, I've had a crack at predicting the entire Premier League season. And from the bottom-up, I'm going to go through each team and take a short look. Here goes.
In last place, we have Cardiff City.
After coming up in second place last season, Cardiff City would hope to push on and avoid relegation this term. New signings Josh Murphy and Bobby Reid look talented, but I'm not sure Greg Cunningham or Alex Smithies has the quality required for the Premier League. On top of a largely Championship-quality squad, just like in 2014, I expect the Bluebirds will be dropping back down to English football's second tier.
Joining them in the relegation zone in 19th place, Huddersfield Town.
In their first Premier League season, David Wagner's Terriers finished in sixteenth place, four points clear of the relegation zone. But with the second-worst goal differential in the league, better than only Stoke City, and an attack that scored less than Harry Kane, they should be caught out by most of the league and return to the Championship.
The final relegated team, in 18th place, will be Bournemouth.
Since their rapid ascent from League One, Bournemouth have captured hearts of football fans around the world, and they managed to escape the drop last season with a respectable 12th-placed finish. But for me, the defence is just too leaky for them to stay up, albeit not without a fight.
Just squeezing their way out of the drop zone, it's 17th placed Watford.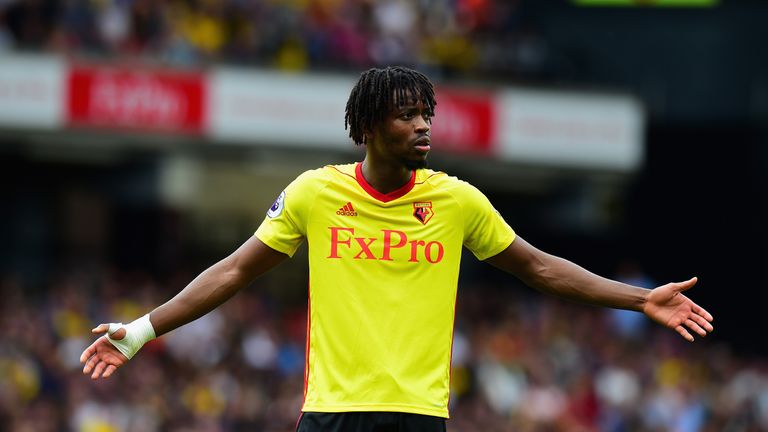 I feel bad for Watford. They seem to be incapable of keeping a manager around for longer than a year, and I give it six months at the most before Gracia goes too. After the lack of strengthening over the summer, I expect the Hornets to struggle this season, but they'll survive – just.
In sixteenth place, it's Crystal Palace.
We've got to the point where Crystal Palace is Wilfried Zaha and ten nondescript young men. The Ivorian is their man creative outlet, and should anything happen to him, the Eagles could collapse. Don't expect much from them this season.
Enjoying another season in midtable, it's Brighton and Hove Albion.
Just beating out their biggest rivals, Brighton and Hove Albion shouldn't expect much from this season. After all, no-one can expect to progress onwards whilst relying on Glenn Murray for goals. New signing Alireza Jahanbakhsh should be a spark, but I expect the Seagulls to solidify the 15th they managed last season.
Fourteenth place will be Leicester City.
While Jonny Evans and Çağlar Söyüncü should strengthen a defence that already has Harry Maguire, and James Maddison and Rachid Ghezzal are threats moving forward, the loss of Riyad Mahrez is a big one. If Ghezzal misfires, expect a long, dull season for the Foxes.
Up in thirteenth, we've got Southampton.
After a disappointing 2017-18, the Saints will be hoping to push forward this season, and the signings of Mohamed Elyounoussi and Stuart Armstrong should let them do just that. The departure of Dušan Tadić could prove a stumbling block, but the current squad have got enough about them to push on.
Twelfth place goes to West Ham United.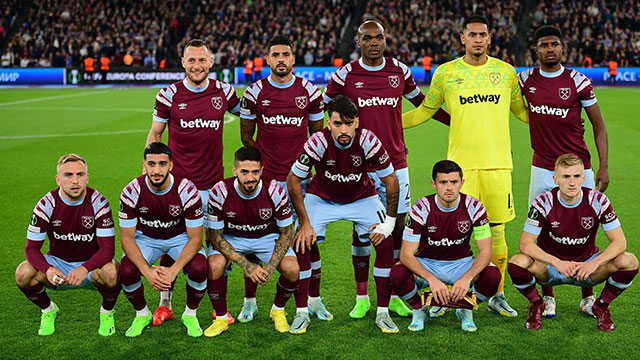 The Hammers have gone big in the recent transfer window, signing Issa Diop, Łukasz Fabiański, Andriy Yarmolenko and Felipe Anderson among others. Whilst they've clearly strengthened, and they've lost no-one of note save Patrice Evra, I'm not sure they've got what it takes to push on.
Just outside the top ten, it's Fulham.
Fulham have signed a bunch of quality players this summer. Jean Seri, Alfie Mawson, Joe Bryan, and Andre Schuerrle on loan are all inspired signings, and there are others too. It always takes new players time to gel, but expect big things from this side.
Squeezing their way into the top 10, we have Burnley.
Burnley this season I expect to be similar to Everton last season. I don't think they have the ability to succeed in Europe, and they can't fight on two fronts. They have got ludicrous quality between the sticks though, with Nick Pope, Joe Hart and Tom Heaton. Expect a dull first half and an improved second.
In ninth place, we have promoted side Wolverhampton Wanderers.
Wolverhampton Wanderers won the Championship last season with ninety-nine points, the most a team has taken since 2014. With a side that looked Premier League quality last season, signings such as Leo Bonatini and Joao Moutinho, and a passionate fanbase, the only direction Wolves are heading in is up. It always takes time for new signings to gel, but I'm expecting big things nonetheless.
In eighth place, it's Newcastle United.
After a tenth-placed finish last term, only a handful of signings, and a club run by a man who has no idea what he's doing, it's easy to look at the Toon and say it's going to be another downhill season for them. But Rafa Benitez has shown his managerial nous at the club and I expect them to keep making progress.
Just outside the top six yet again, we've got Everton.
Yes, they're a side who regularly get their expectations up. Yes, every season seems like the year it'll finally work out for them. But with the signings of Yerry Mina, Bernard, Richarlison and Lucas Digne, plus a couple of loans in, and no European football, they should challenge for a top-six spot.
In sixth place yet again, we've got Arsenal.
Arsene Wenger's two decade-long reign has finally come to an end, and despite the initial happiness of millions of Gooners worldwide, it's hard to be too optimistic about Unai Emery. The new signings consist of goalkeeper Bernd Leno, midfielder Lucas Torreira and talented youngster Matteo Guendouzi and whilst they're all talented players, I don't think they're enough for Arsenal to really push on.
Just missing out on the Champions League, we've got Chelsea in fifth.
Chelsea are a good side, don't get me wrong, but the only signings are Jorginho, and a terrible deal that saw them lost Thibaut Courtois and over forty million pounds for Kepa Arrizabalaga and a one-season loan for Mateo Kovacic. If it goes wrong early, don't expect them to be able to pull themselves back on track.
Squeezing into fourth place, we've got Manchester United.
Where has it all gone wrong for Manchester United? The signings just haven't come, with the only new players at Old Trafford being Fred, Diogo Dalot, and Lee Grant. Jose Mourinho isn't getting on with the board at all. David de Gea is the only factor that keeps them from slipping down the table even further.
In third, you all knew it was coming – Tottenham Hotspur.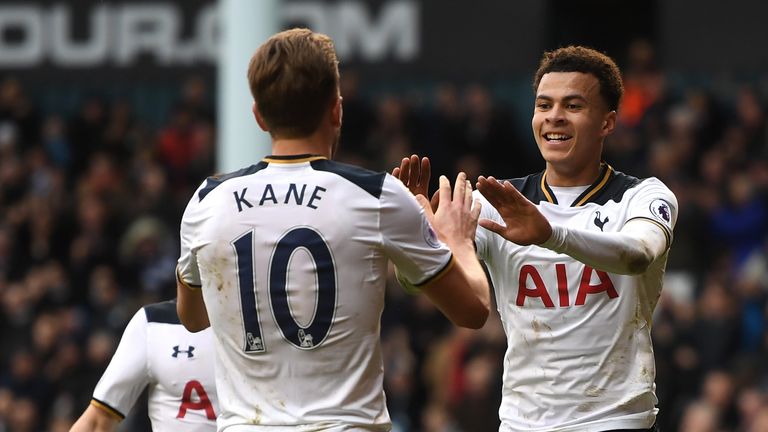 Spurs just don't seem able to get themselves over the line. Last season they came third, and with no signings or sales save Keanan Bennetts to Borussia Moenchengladbach, I'd expect much the same result again. Solid third for the North London club.
Falling just short of their first Premier League title, we've got Liverpool.
Liverpool looked an impressive outfit last season, and the additions of Naby Keita, Xherdan Shaqiri and Fabinho will further strengthen them. In attack, they're simply brilliant. I just don't think the defence has got what it takes to win the Premier League, and they'll fall short on the final day.
And the 2018-19 Premier League champions – Manchester City!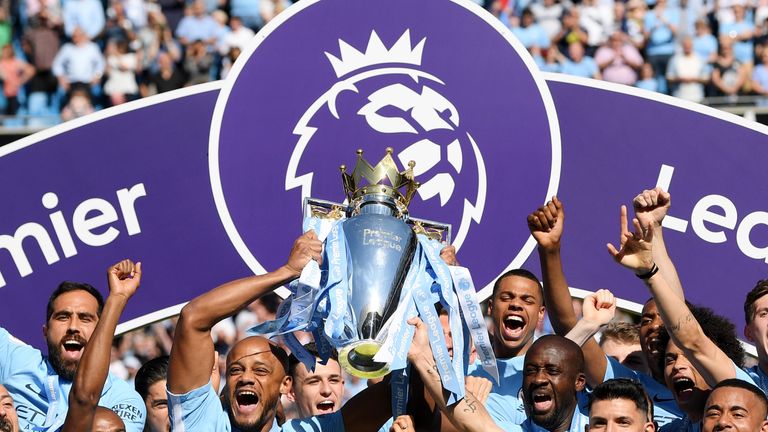 It won't be as emphatic as last season. We won't know that it's theirs in November. They won't break a hundred points or score a hundred goals. Far from it. But I can't see them anywhere else in the table. Aguero, Sane, Silva, Jesus – the side should take the title for the second season in a row.
All in all, this is the table I've got:
Ultimately, though, I won't profess to know how this season will turn out. Five or six teams could lift the trophy. About ten teams could go down. What I do now is that we're all looking forward to an exciting new season of Premier League football. One matchweek is down, 37 to go.
Image credits to:
https://i2-prod.mirror.co.uk/incoming/article3173524.ece/ALTERNATES/s615/Cardiff-City-v-Hull-City-Premier-League.jpg
https://cdn.vox-cdn.com/thumbor/DCKdIxGW7O1mk3nLG2ZbxIBs_qw=/0x0:4398×2975/1200×800/filters:focal(1630×1020:2332×1722)/cdn.vox-cdn.com/uploads/chorus_image/image/54996705/689763674.0.jpg
http://i.dailymail.co.uk/i/pix/2015/08/08/15/1439045906677_lc_galleryImage_Callum_Wilson_shows_his_f.JPG
http://e1.365dm.com/17/08/16-9/20/skysports-nathaniel-chalobah-watford-action-shot_4086070.jpg?20170829143249
https://premierskillsenglish.britishcouncil.org/sites/default/files/styles/main_large/public/learning/4211/image/zahasad.jpg?itok=R6r-ArN6
https://i2-prod.gazettelive.co.uk/incoming/article11284462.ece/ALTERNATES/s615/JS88794054.jpg
https://imagesvc.timeincapp.com/v3/fan/image?url=https://foxesofleicester.com/wp-content/uploads/getty-images/2017/12/895669006-leicester-city-v-manchester-city-carabao-cup-quarter-final.jpg-850×560.jpg&c=sc&w=850&h=560
http://sportynews.website/wp-content/uploads/2018/02/manchester-united-to-host-brighton-in-fa-cup-quarter-finals-3.jpg
https://s.hs-data.com/bilder/teamfotos/640×360/553.jpg
https://i2-prod.getwestlondon.co.uk/incoming/article14666567.ece/ALTERNATES/s1200/Fulham-v-Middlesbrough-Sky-Bet-Championship.jpg
https://arc-anglerfish-arc2-prod-expressandstar-mna.s3.amazonaws.com/public/XV6C72FEBBHKLIKFQ4DWFNVZPM
https://www.themag.co.uk/assets/newcastle-united-plares-celebrate-west-ham-nufc-650×400.jpg
https://d3vlf99qeg6bpx.cloudfront.net/content/uploads/2017/11/06131910/GettyImages.863143728.jpg
https://premierleague-static-files.s3.amazonaws.com/premierleague/photo/2018/05/24/cc53dc32-717d-46e8-8b7a-094f7f02c181/GettyImages-940694858.jpg
https://imagesvc.timeincapp.com/v3/fan/image?url=https://theprideoflondon.com/wp-content/uploads/getty-images/2018/02/914664688-watford-v-chelsea-premier-league.jpg-850×560.jpg&c=sc&w=590&h=389
https://www.telegraph.co.uk/content/dam/football/2016/03/17/United_sad_trans_NvBQzQNjv4BqqVzuuqpFlyLIwiB6NTmJwfSVWeZ_vEN7c6bHu2jJnT8.jpg?imwidth=450
http://e1.365dm.com/17/05/16-9/20/skysports-kane-alli-tottenham_3961046.jpg?20170523170341
https://cdn.images.express.co.uk/img/dynamic/galleries/x701/273510.jpg
http://e0.365dm.com/18/05/16-9/20/skysports-manchester-city-vincent-kompany_4302605.jpg?20180506160900
https://upload.wikimedia.org/wikipedia/en/thumb/f/f2/Premier_League_Logo.svg/1200px-Premier_League_Logo.svg.png