Welcome to Footy Fans' official tipping competition for the Premier League. This competition will take place between myself, and my two co-owners, Blake and Zac. The rules are very simple. 1 point for predicting the right result, and another point for predicting the correct score.
Because this blog didn't exist when round 1 was happening, we can't tell you the scores from last week, for obvious reasons.
On with the tipping!
Cardiff City vs Newcastle United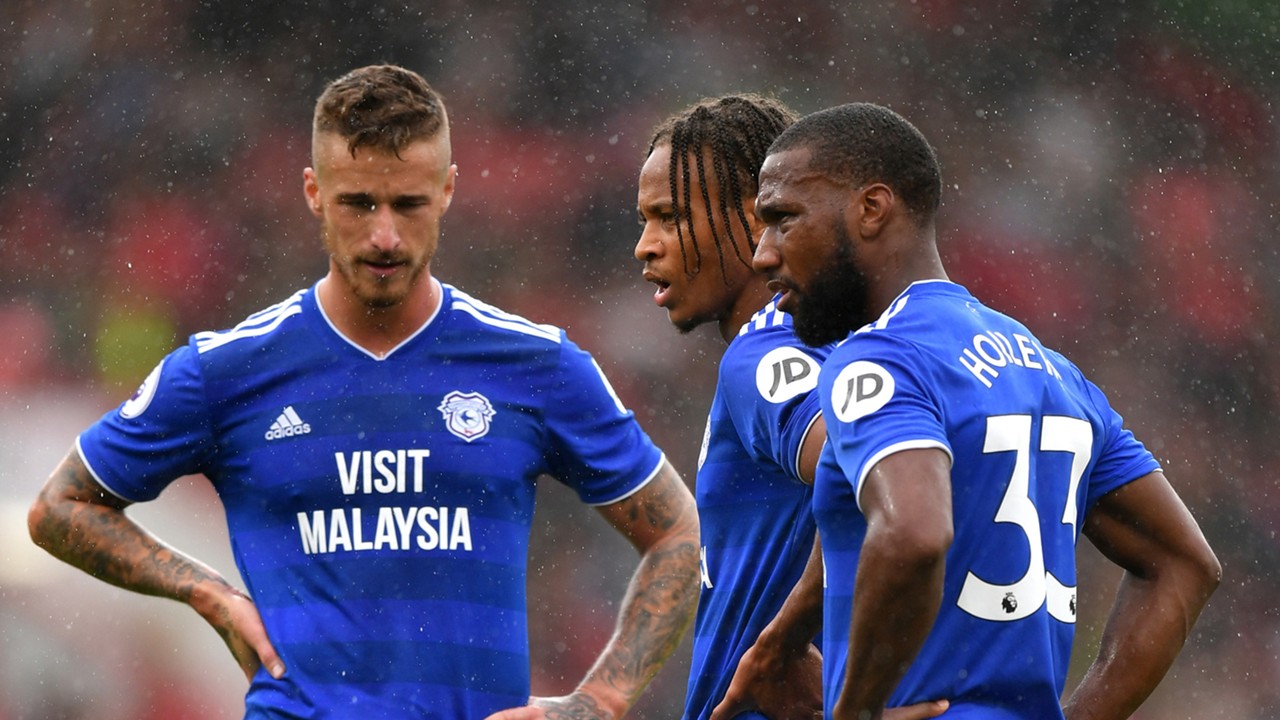 I
Dan 
Two teams that will be in the relegation battle are playing in Wales tonight. I think Rafa's Newcastle should have the quality to see off the bluebirds, but just barely. 1-0 Newcastle
Blake
The Toon didn't impress me against Tottenham, and despite my belief that Newcastle is a far superior side, I think Cardiff will hold them to a draw. 0-0 draw
Zac
Newcastle will be too strong for a very weak Cardiff side that probably should still be in the championship. 2-0 Newcastle
Tottenham Hotspur vs Fulham 
Dan 
Despite most of their stars still exhausted from the world cup, Tottenham is good enough to beat Fulham – but it'll be close. 3-2 Spurs 
Blake 
Spurs did well in their opening fixture, and while I don't think Fulham's loss against Crystal Palace is representative of them as a team I expect them to lose. 2-1 Spurs
Zac
Spurs just simply have the better players than Fulham, whose squad is still getting used to each other. 2-0 Spurs
West Ham United vs Bournemouth 
Dan
Playing Liverpool was never going to be easy, but a 4-0 defeat isn't acceptable. Manuel Pellegrini can, will, and should force a turnaround against Bournemouth, but it'll be a tough game. 2-1 West Ham. 
Blake 
The Hammers have home advantage and should take a point despite contrasting fortunes last week. 1-1 draw
Zac
These two teams will mostly cancel each other out but West Ham will sneak one at the end. 1-0 West Ham 
Leicester City vs Wolverhampton Wanderers 
Leicester deserved a draw against United last week, and that good performance should be followed up with another decent one against a Wolves side that still needs time to gel, and this time, they'll get a win out of it. 1-0 Leicester
Blake 
Leicester City didn't play too badly against United and Wolves are still adapting to this level of football but they're explosive, they are. Lots of goals. 2-2 draw
Zac
These two teams will cancel each other out in what could be one of the games that decide the mid-table come to the end of the season. 1-1 draw
Everton vs Southampton
Dan 
One of the easier games to tip this round, I have no doubt in me that Everton will see off any challenge posed by Southampton. 3-0 Everton. 
Blake

Richarlison's fit. End of. 3-1 Everton
Zac
Everton will be too good for Southampton in this one, with the Blues controlling the game and Southampton getting one goal on the counter. 2-1 Everton
Chelsea vs Arsenal 
Dan 
Chelsea was good against Huddersfield, but it was Huddersfield. Arsenal struggled against Manchester City, but it was Manchester City. These two sides are going to cancel each other out. 1-1 draw.
Blake
The Blues looked good against Huddersfield and I expect Arsenal will take some time to adapt to Emery. 2-0 Chelsea.
Zac 
In the big game of the match day, Chelsea and Arsenal are at about the same skill level and are both under new managers, so I don't think that either team will get a result out of this one. 1-1 draw. 
Manchester City vs Huddersfield Town 
Dan
Manchester City vs Huddersfield Town. The Manchester City that got 100 points last season. The Huddersfield Town that scored twenty-eight goals last season. You do the maths. 5-0 City 
Blake
After the win against Arsenal, City has shown us all they've still got it and even though De Bruyne won't play, I expect they'll win big against a poor Huddersfield side. 4-0 City
Zac
Manchester City do what they do don't they? The Citizens will be too strong for the Terriers, who will get a 3-0 pounding. 3-0 City 
Burnley vs Watford 

Dan 
Sean Dyche's Burnley will be able to see off Watford in what will most likely be a dour game. Burnley 1-0 Watford. 
Blake 
Burnley's priorities are Istanbul Basaksehir and Olympiacos and they'll be half-hearted in a loss to a decent-looking Watford. 2-0 Watford.
Zac
Burnley have played midweek and I don't think that Watford will have the quality to break them down. If you have to miss one this week, this is it. 0-0 draw. 
Brighton & Hove Albion vs Manchester United
Dan
Much like last week, Jose Mourinho will do a Jose Mourinho and secure an undeserved victory. 2-1 United
Blake 
The Red Devils weren't amazing against Leicester City, but they'll improve away against a Brighton side that played poorly against Watford. 3-1 United
Zac 
Man U will have too much quality for a Brighton team who got thoroughly outplayed last week at Watford. 2-0 United
Crystal Palace vs Liverpool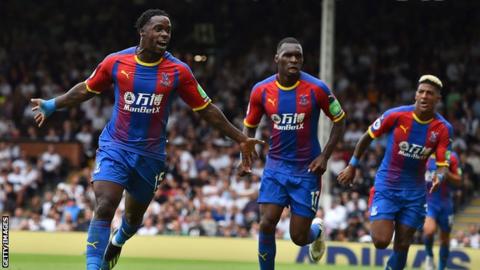 Dan 
Roy Hodgon's Palace side is a possible stumbling block for Liverpool. They're traditionally Liverpool's bogey team, the Reds have a reputation of slipping against small sides, and Palace has kept Zaha. Maybe, just maybe, the Eagles can snatch victory. 1-0 Palace
Blake
Yes, I know this looks like a joke, but both sides have defensive frailties and Liverpool are away from home, where they seem considerably weaker. 3-3 draw.
Zac
Liverpool will attack straight out of the blocks and it will be a similar game to last week at Anfield. 3-1 Liverpool 
picture credit:
http://www.goal.com/en/news/cardiff-city-2018-19-season-fixtures-transfers-squad-numbers/1x4ughnthwrim1t2bzm3a28apr
https://bracethehammer.sbnation.com/2018/8/12/17680702/ft-liverpool-4-0-west-ham-united-new-season-same-old-opening-match-thumping-for-hammers
https://www.news.com.au/sport/football/premier-league-wrap-liverpool-destroy-west-ham-manchester-city-hand-emery-rough-debut/news-story/f5a0cc3c1f742d55a0be24d57f4e852c
https://www.bbc.co.uk/sport/football/45067373