Welcome back to the official FootyFans tipping competition. A few surprises last week saw Blake extend his lead at the top by a singular point, while I caught up to Zac, leaving us both tied in second. Blake is on 13 points, and Zac and I are both on 10.
On with the tipping!
Leicester City vs Liverpool
Dan
Leicester is a decent side, and I think it would be foolish to count them out against Klopp's rampaging Liverpool. Claude Puel, Jamie Vardy & co might just have enough to cause an upset. 2-1 Leicester 
Blake
No-one's getting past the Reds defence so far this season, and I don't expect Leicester City to either, even after their decent start. 0-2 Liverpool
Zac
Liverpool has been looking really strong and I think that they will be too good for Leicester, even if they are away. 0-2 Liverpool
Crystal Palace vs Southampton
Dan
Two mid-table sides duel in this game, and with the home advantage plus a solid manager in Roy Hodgson, the Eagles should take all three in this encounter. 1-0 Palace
Blake
It'll be dull, but Southampton haven't started well at all and even though Palace haven't been convincing, I think they'll snatch a win. 1-0 Palace
Zac
Crystal Palace will edge this one in a close match which could go either way. 1-0 Palace
Everton vs Huddersfield
Dan
Despite Richarlison being suspended, Everton is a side with immense quality and should be able to easily overpower a Huddersfield side that has been very poor so far. 2-0 Everton
Blake
Everton showed last week that Richarlison isn't their only attacking threat, but the injuries to Bernard and Gueye and Richarlison's suspension will make it more difficult for them. 2-1 Everton
Zac
Everton will be without Richarlison and will not play well, but will get two goals against a very poor Huddersfield side. 2-0 Everton
Brighton vs Fulham
Dan
Brighton beat Manchester United two weeks ago, held Liverpool to just a 1-0 victory last week, and with the home advantage, Brighton should see a win. 2-1 Brighton
Blake
Fulham is starting to come into their own a little more, but Brighton isn't a bad side either and I can see a lot of goals in a high-scoring draw here. 2-2 draw.
Zac
Brighton has been looking good, as have Fulham, and I think that they will cancel each other out. 1-1 draw.
Chelsea vs Bournemouth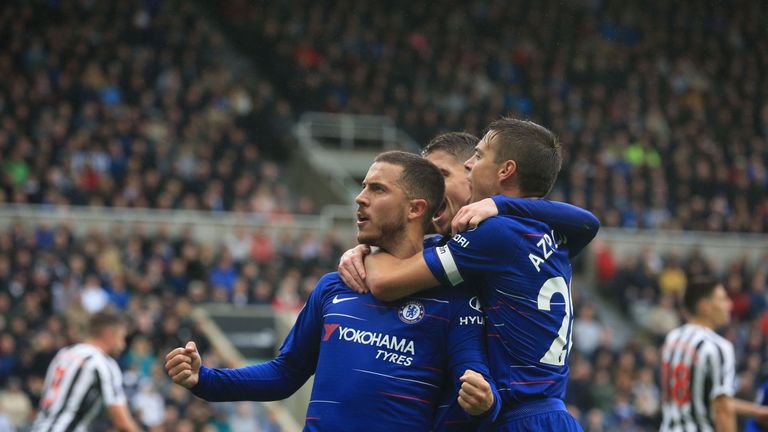 Dan
Sarri-ball has been effective so far at Chelsea, but Bournemouth has had a good start to the campaign and showed impressive resilience to get a 2-2 draw against Everton. Given Chelsea struggled to overcome Newcastle, a draw could be on the cards. 1-1 draw.
Blake
Sarriball is starting to pay off for the Blues, with three wins from three. Bournemouth has seven points so far but you can't expect them to leave Stamford Bridge with a point. They'll try, and it won't pay off. 3-0 Chelsea
Zac
Chelsea have been looking good under Sarri and I think that they will win again, but an underrated Bournemouth side will get a goal. 2-1 Chelsea.
West Ham vs Wolves
Dan
West Ham has had a horror start to life under Manuel Pellegrini, and to make matters worse they have a game against a Wolves side that managed to garner a draw against Manchester City. Still, this should be the game the West Ham finally clicks. Should. 2-1 West Ham
Blake
Where's it all gone wrong for the Hammers? They're the only side without a point so far and even though Wolves are yet to win, West Ham's woes should continue. 2-0 Wolves.
Zac
Wolves will get two goals against a West Ham that have been abysmal so far this season. 2-0 Wolves.
Manchester City vs Newcastle United
Dan
Pep's City was held to a draw against Wolves, while Newcastle was unlucky to lose against Chelsea. Despite the home advantage, I can see a solid display from Newcastle resulting in the points being shared. 1-1 draw.
Blake
City weren't at their best against Wolves and even though you'd expect them to rebound to a comfortable win over the Toon, something's telling me they're a bit off. 2-1 City
Zac
Man City will do what Man City do. 4-0 City
Cardiff vs Arsenal
Dan
Cardiff has managed two 0-0 draws in a row, but Arsenal finally got their first win under Unai Emery last week and should emerge as victors in Wales. 1-0 Arsenal
Blake
Yes, Cardiff is the worst team in the Premier League for me. Yes, they'll go down at the end of the season. But at home, against a somewhat weak Arsenal, they'll grab a point. 1-1 draw.
Zac
I have not been impressed with Arsenal this season, but with a win under their belt, they will dominate against Cardiff. 1-0 Arsenal
Watford vs Tottenham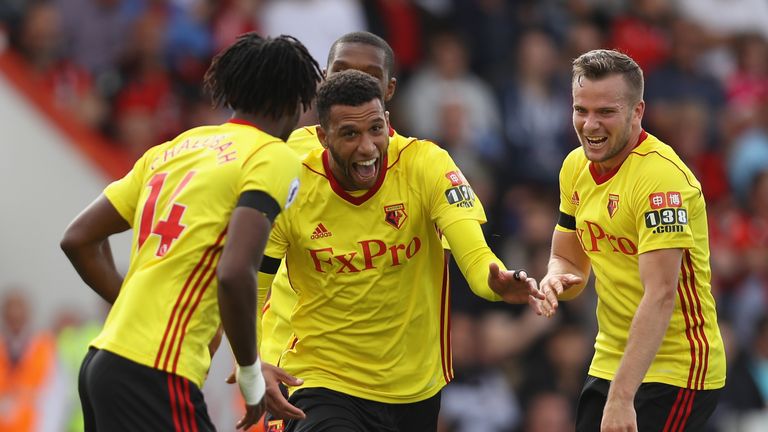 Dan
Watford has impressed everyone so far, with three wins from three. However, Tottenham has done the same. Given that both teams will want to keep their perfect start going, neither will. 2-2 draw.
Blake
It's time for a shock. Spurs have won three on the bounce, yes, and there's no way they should be dropping points, but Watford haven't been bad either and are also on nine points. Let's go for something different. 2-0 Watford.
Zac
Spurs have been playing well so far, as have Watford, but the Spurs will have too much quality here.  2-0 Spurs.
Burnley vs Manchester United
Dan
Both teams should really, really be doing better, and a win for either side would do wonders for their confidence. Sadly, with how strong Burnley are at home, all United will be able to get out of this is a point. 1-1 draw.
Blake
As poor as United have been, surely they can't lose to a Burnley side in the relegation zone and out of Europe? Surely not? They won't lose. But I've got them dropping points. 3-3 draw.
Zac
Manchester United are in a pickle right now, but, Burnley will be unmotivated and tired after losing to Olympiakos mid-week so United will scrape one here. 1-0 United

Picture credit:
http://www.skysports.com/football/news/11668/11483200/eden-hazard-irrepressible-on-his-chelsea-return-against-newcastle
https://www.leicestermercury.co.uk/sport/football/football-news/leicester-city-fans-dont-long-1666967
http://www.skysports.com/football/news/11686/11100457/etienne-capoue-impressed-by-watfords-big-project