Time marches on, as does the premier league. That means once again we find ourselves doing the most regular post on this site: Premier League tipping.
Last round was same old, same old, with Blake leading the way on 30 points, Alf, filling in for Zac, slightly further back on 25, and sadly like usual, I'm well behind everyone else on 18.
I think it's time to solve that. On with the tipping!
Fulham vs Watford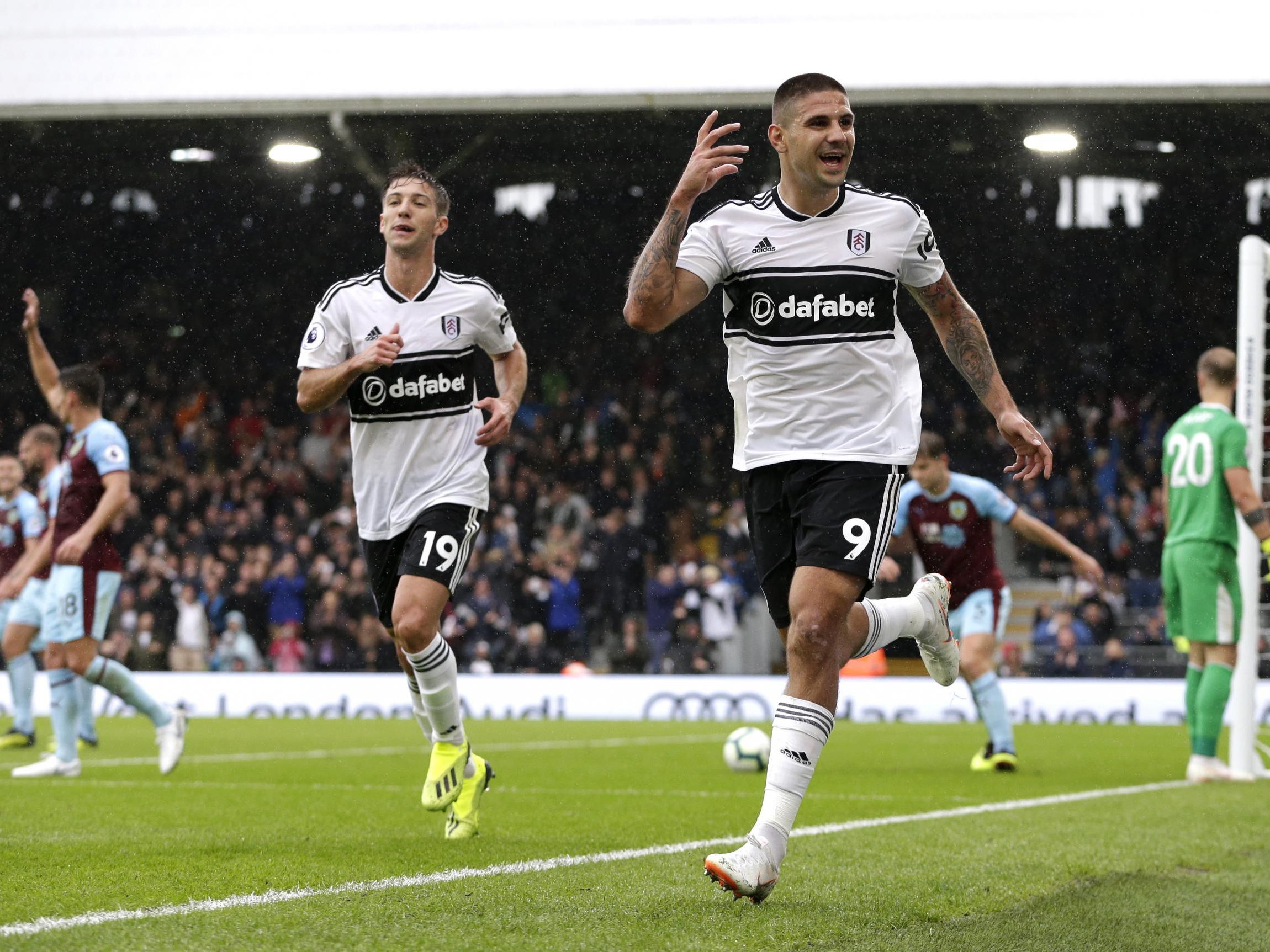 Dan
This might be where Watford's spectacular start begins to unravel; a trip to Fulham is no easy fixture, and with their confidence knocked slightly after the loss to United, I can see Fulham prevailing. 2-1 Fulham.

Blake
The Hornets weren't bad against United but Fulham struggled against City last week and I expect their somewhat poor start to the season to continue. 2-1 Watford.
Alf
The Cottagers will do everything to get the home points but the Hornets will prove otherwise. 3-1 Watford.
Manchester United vs Wolverhampton Wanderers
Dan
United are flying high after three consecutive victories, but the Wolves also haven't lost in three. This one is gonna be close, and really could go anyway, but I'm going to favour the home side here. 3-2 United.
Blake
It's finally starting to click for the Red Devils, beating Watford last weekend and Young Boys in midweek. Wolves aren't a bad side but they're away from home and I see them losing here. 2-0 United.
Alf
Wolves did well to grab a point from City but it's Old Trafford, so everything can happen. 2-1 United.
Crystal Palace vs Newcastle United
Dan
After tipping Newcastle to win each of their past three matches, and having them lose all three, I'm done with the Magpies for the time being. Besides, Palace is quality and should see off The Toon without too many problems. 1-0 Palace.
Blake
Crystal Palace are a painfully boring side. They've had just ten goals scored and conceded in their five matches so far, less than any other side. The Toon aren't much better, so this will be dull. 0-0 draw.
Alf
Palace managed to win against strugglers Huddersfield while Newcastle lost to Arsenal. Equal contest expected. 1-1 draw.

Leicester City vs Huddersfield
Dan
Huddersfield are complete garbage. End of. 3-0 Leicester.
Blake
Leicester City have stated unspectacularly with two wins and three losses. Huddersfield however have only scored two goals and it's hard to see that number increasing at Leicester City Stadium. 3-0 Leicester.
Alf
Kasper Schmeichel shouldn't have a problem in keeping a clean sheet against a weak Terriers attack. 3-0 Leicester

Cardiff City vs Manchester City 
Dan
Cardiff are complete garbage. End of.  5-0 Manchester City
Blake
Yes, it's Manchester City. Yes, they're away to who I believe to be the worst side in the league. But they just lost to Olympique Lyonnais and I expect they'll have a battle on their hands, even against a poor Bluebirds side. 1-0 Manchester City
Alf
Lyon may have defeated the Citizens at home but I'll be more surprised if they can't get the away points from Cardiff. 3-0 Manchester City
Liverpool vs Southampton
Dan
As a United fan, seeing Liverpool at the moment is nothing short of torture. But, I want to win this competition, so I'll go with my head rather than my heart. 2-0 Liverpool

Blake
These are the predictions I hate giving out. Liverpool have been stellar so far whilst Southampton have been questionable and I'm starting to wonder if I haven't predicted this scoreline high enough. 4-0 Liverpool
Alf
Ings' presence in the Saints squad may upset LFC fans, but it won't change the fact that the home side will get the win. 2-1 Liverpool
Burnley vs Bournemouth
Dan
Last week, I predicted West Ham to finally gel against one of the more solid sides in the competition, and they did. Let's see if lightning strikes twice, as I'll predict the same for Burnley. 1-0 Burnley
Blake
The Cherries have been overshadowed by Watford so far this season, but they've been pretty great as well. Burnley are in last place and should stay there after this week's matches. 3-1 Bournemouth
Alf
With error-prone Hart in goal, I'll expect them to concede goals without Heaton and Pope in the squad. 3-1 Bournemouth

Brighton vs Tottenham
Dan
After three straight defeats, Pochettino will be desperate for his side to turn things around against the Seagulls. But, much like what happened to United earlier this year, I think Brighton will pull off a shock. 2-1 Brighton
Blake
Two sides who have the potential to be good – or not – and we never really know until they start playing. I can see Spurs scoring a couple but I can't see them keeping the Seagulls out of this. Spurs, being Spurs, will take a point and a point only. 2-2 draw.
Alf
Spurs may have lost to a strong Inter Milan XI at San Siro, but against Brighton, I believe that they'll prevail. 3-1 Tottenham

West Ham vs Chelsea
Dan
West Ham may have finally got off the mark with the win against Everton last week, but Chelsea is a far more formidable team (sorry Blake). Another win for Sarri ball is coming. 4-2 Chelsea
Blake
This will be a rout. Yes, the Hammers won last week, but that doesn't mean I'm going to forget about the disaster that's been the rest of the season. Chelsea are the worst possible team for them to play now, and they should score a few. 5-0 Chelsea
Alf
With Wilshere's absence (hurts me as an Arsenal fan), the Hammers will have a hard time facing the Blues frontline. 2-1 Chelsea
Arsenal vs Everton
Dan
Alf and Blake's favoured teams duel in this game, and while I'm not yet fully convinced by either side, I'll go with the team that didn't lose to West Ham last week. 3-1 Arsenal
Blake
Oh, Everton, the side that wouldn't know consistency if it hit them in the face. Arsenal just beat Newcastle away but it's Newcastle so I wouldn't say it means a whole lot. Everton haven't played midweek, Arsenal have, and that's what draws them level. 2-2 draw.
Alf
The Gunners will concede, but based on the previous results, there's a high chance that they'll get the deserved victory. 3-2 Arsenal
Image credit:
https://www.independent.co.uk/sport/football/premier-league/fulham-burnley-jean-michael-seri-goal-aleksandar-mitrovic-goals-report-a8509071.html
http://www.insidewalessport.co.uk/category/football/cardiff-city/