Denmark, the side currently ranked ninth by FIFA, have announced their squad for their friendly match against Slovakia and their Nations League tie against Wales. Here it is:
Morten Bank, Christian Bannis, Mads Priisholm Bertelsen, Christian Bommelund Christensen, Rasmus Gaudin, Adam Fogt, Anders Fønss, Victor Hansen, Anders Hunsballe, Oskar Højbye, Christoffer Haagh, Christopher Jakobsen, Nicolai Johansen, Rasmus Johanson, Kevin Jørgensen, Kasper Kempel, Victor Larsen, Daniel Nielsen, Troels Cillius Nielsen, Christian Offenberg, Kasper Skræp, Daniel Holm Sørensen, Louis Veis and Simon Vollesen
Safe to say, it's not the most experienced squad you've ever seen.
At the last World Cup, the most experienced team were Panama with a handy 1,398 caps. Denmark themselves managed just short of 600 while the least experienced side, England, had 465. But this Danish side has less still. New Zealand, my own country, took twenty-three players to India in early June with a combined total of just 145 caps – this Danish team has even less caps than that. In fact, Christian Eriksen by himself, with 82 caps, has more international experience than this side.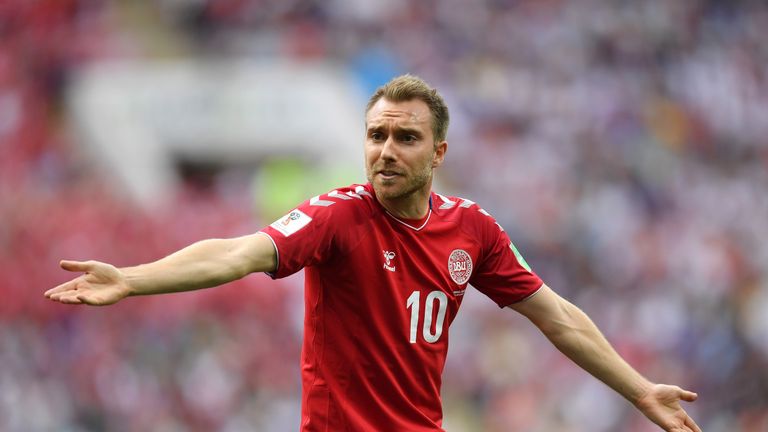 This team, twenty-four players strong, has a grand total of zero international caps. No, we're not joking. What's more, they're mainly taken from the third and fourth tiers of Danish football, and five of them are futsal players, not footballers. How did this happen?
Basically, Danish players have got themselves in a dispute with the Dansk Boldspil Union, the football association of Denmark. They're unhappy over their commercial rights, and they haven't been able to reach an agreement with the DBU. The original squad picked, including Kasper Schmeichel and Christian Eriksen, have been sent back to their clubs. However, with Denmark unwilling to forfeit, they've plucked a squad out of the lower leagues to play Slovakia and Wales.
The star player, if you can call him that, is Christian Offenberg of BK Avarta. The 30-year-old has scored almost a goal per game so far this season, putting him at the top of the scorers' list in the Danish third tier. Other top players include Daniel Holm, who has eight age-group international caps, and Simon Vollesen who has played once for Lyngby.
Understandably, other teams are not particularly happy about this. Jan Kozak, the Slovakian manager, said, "What's the point of traveling here with a team like that? From the sport's point of view, we won't get anything from the game." They've also dropped ticket prices to just one euro and are planning to go to UEFA about it. And it's not like Denmark can cancel the game – they may be forced to sit out the Nations League or the 2020 Euros if they do.
It's not entirely clear how Denmark have got themselves into this mess. And at the moment, it's looking increasingly difficult for them to get out of it.
Image credit: 
http://e0.365dm.com/18/09/16-9/20/skysports-christian-eriksen_4411036.jpg?20180904113223    https://images.sn.dk/45/169045_950_1200_37_0_1175_812.jpg