As hard as it is to believe, we are somehow already 7 weeks into the Premier League season. Feels like just yesterday I watched United beat Leicester in the first game of the season. And as the league goes on, so does this tipping competition.
The scoreboard remains pretty much the same; Blake leads us on 35, Alf, still filling in for Zac is slightly behind on 31, and as usual, I'm well behind the rest of the pack at 24.
On with the tipping!
West Ham United vs Manchester United
Dan
West Ham are finding their feet under Pellegrini, with a win against Everton, a respectable draw against Chelsea, and an 8-0 thrashing of Macclesfield. The Red Devils, on the other hands, are back to being in a shambles, and like Chelsea, the Hammers will hold them to a draw. 1-1 draw.
Blake
After a poor start, West Ham is really starting to come into their groove. After taking a draw against a solid Chelsea side, they'll be high on confidence and as they're against a team who have just drawn against Wolves and lost to Derby, this'll be a draw. 1-1 draw.
Alf
Fabiański is a hard nut to crack but I believe that United will bounce back from the Derby defeat. 2-1 United.
Huddersfield Town vs Tottenham Hotspur
Dan
After three consecutive defeats, a win against Brighton along with a penalty shoot-out victory over Watford in the Carbado Cup has Pochettino's men bounce back. Let's be honest here, it's Huddersfield. No way Spurs will mess up here. 3-0 Tottenham 
Blake
Huddersfield have just lost 3-1 to Leicester City whilst Spurs took three points against Brighton last weekend. It's not so much a question of who will win but how much they'll win by. 3-1 Tottenham
Alf
The Terriers finally get their sense of scoring last game but Tottenham won't make it easy to concede. 3-1 Tottenham
Arsenal vs Watford
Dan
Watford's brilliant start is beginning to falter with losses to United, a draw with Fulham and the penalty shoot-out defeat to Spurs. Against an Arsenal that is finding their groove, they'll falter yet again. 2-1 Arsenal 
Blake
We all knew Watford's early form wouldn't continue, but the draw against Fulham shows us that they're really just another middle-of-the-table side. Arsenal's win against Everton showed that they can win without being the better side, and I think they'll do the same to move ahead of Watford in the table. 2-1 Arsenal
Alf
One of the most interesting fixtures this week. No more clean sheet for the home side, I guess. 1-1 draw.
Wolves vs Southampton
Dan
Wolves have time and again proven their quality, and will do again against an inconsistent Southampton side. 3-1 Wolves.
Blake
Even though Wolves are sitting in tenth, I have to say I'm a little disappointed with them so far. I was expecting them to attack and score a few more goals, but only five sides have fewer goals than them this season. They'll only get one against Southampton, and the Saints will score once too. 1-1 draw.
Alf
The amazing run for Wolves will continue. The Saints will have a hard time stopping them. 2-0 Wolves.
Newcastle vs Leicester
Dan
Two weeks ago, I predicted West Ham to get their first win, and they did. Last week, I did the same for Burnley, and they got their first win. Folks, we're going for the hat trick. 2-0 Newcastle.
Blake
I think it's becoming clear that my prediction of eighth for Newcastle this season was a little lofty. They've been mediocre at best and I can't see a reason for that not to continue into Matchweek 7 against a Leicester City side in ninth. 3-1 Leicester
Alf
The Magpies will prevail after a hard fight. 2-1 Newcastle
Manchester City vs Brighton
Dan

Look, it's City. Guardiola's team is very formidable and they won't have problems against Brighton, no matter how highly I rate the Seagulls. 3-1 City.
Blake
City are a side that scores goals. Brighton are a side that lets a few in. City are at home, with all 400 fans cheering them on. The only contest Brighton will be in is the contest for loudest fans at the City of Manchester Stadium. 4-0 Manchester City.
Alf
One-sided contest expected. 3-0 City.

Everton vs Fulham
Dan
Tough match to call. Both sides haven't won in their past three matches, and both of them have the quality to win this contest. I'll go with Everton for this one, but this could really go any way.
Blake
Despite losing last time out at Arsenal, Everton showed some real attacking intent and deserved more from the match. It's just a matter of whether or not it's gonna click for them, and against Fulham I think it will. 2-0 Everton
Alf
Fulham's defence is still leaky. Shouldn't be hard for Everton to win. 2-0 Everton.

Chelsea vs Liverpool
Dan
Chelsea triumphed in the Carbado Cup clash. But can they do it again here? I don't think so with Liverpool's frightening record against the top six, but, I don't see Liverpool winning it either. 2-2 draw.
Blake
Yes, Liverpool have been stellar so far this season, but if they play how they did against Chelsea in midweek they'll have no small amount of problems. Chelsea, at home, will take a narrow win here, moving above the Reds. 1-0 Chelsea.
Alf
Taking previous encounters in consideration, I'll be surprised if there are no goals. 1-1 draw.

Cardiff vs Burnley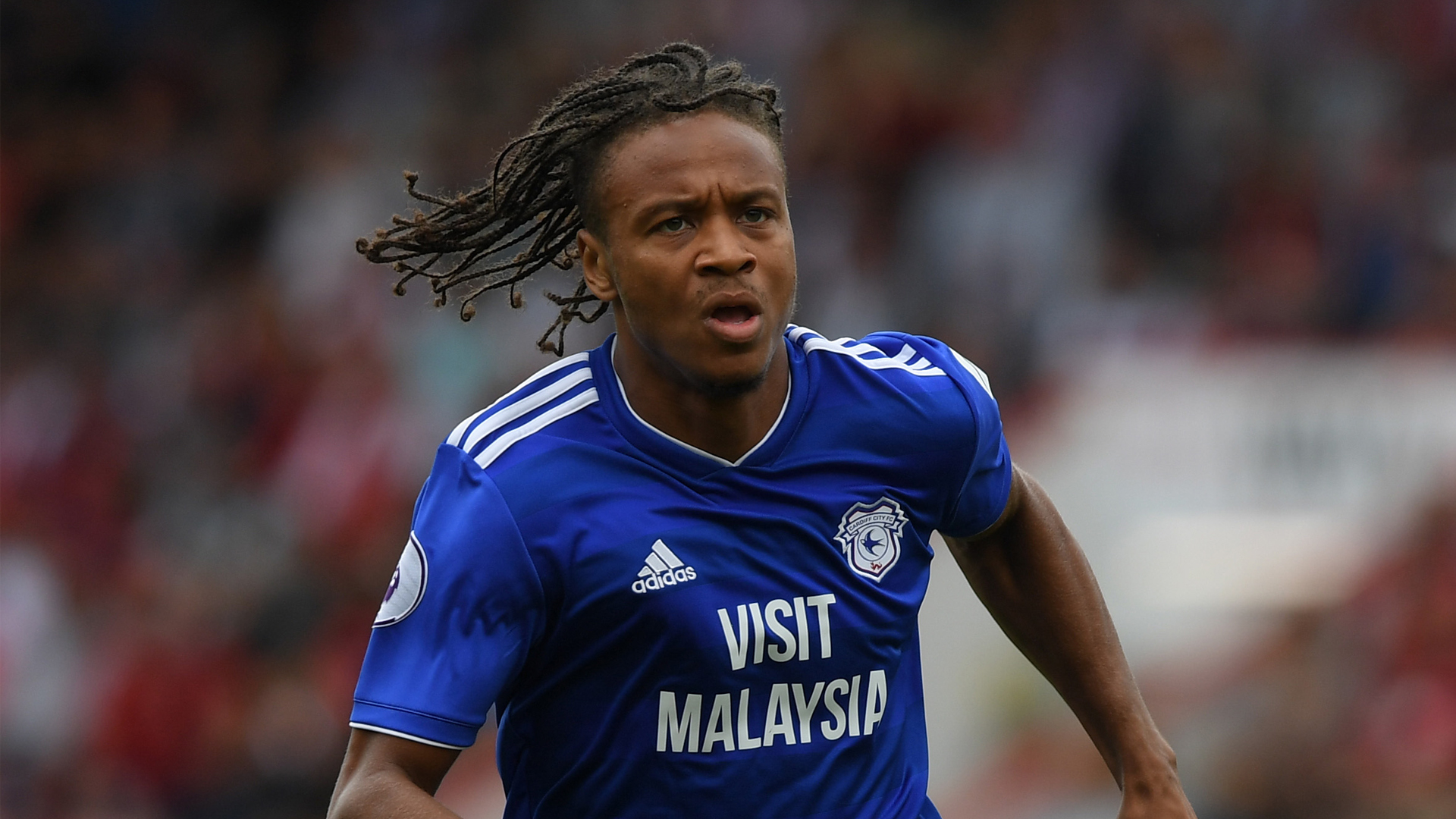 Dan
Cardiff are terrible, but Burnley lost to Burton in the Carbado Cup despite their hammering of Bournemouth earlier this week. Given the circumstances, I see a draw on the cards. 0-0 draw.
Blake
I kinda feel bad for Cardiff. This is looking like a winnable game for them, but after what Burnley did to Bournemouth last weekend, I think they'll be hardpressed to get a point. This might be where it clicks for Burnley. 2-0 Burnley
Alf
Perhaps the Bluebirds get their first 3 points against a weak Clarets side? 2-1 Cardiff.

Bournemouth vs Crystal Palace
Dan
Despite the complete collapse that happened to them against Burnley last week, Bournemouth are a quality side and with a home advantage, should see off a dour Palace. 2-1 Bournemouth
Blake
Picking 0-0 scores for Palace games is what I normally do, and it's what I'm gonna do again. No amount of Bournemouth brilliance could ever make an Eagles game worth watching. 0-0 draw.
Alf
Image credit:
https://www.hindustantimes.com/football/chelsea-drop-first-points-with-0-0-draw-at-west-ham/story-vFitIMe9U0DsLxJmJYM6UL.html
https://www.premierleague.com/clubs/23/club/overview
http://www.goal.com/en-gb/news/cardiff-city-2018-19-season-fixtures-transfers-squad-numbers/1x4ughnthwrim1t2bzm3a28apr