Welcome to the first edition of the Rumour Rater, a weekly post in which I round up the latest transfer news from around Europe and offer my opinion.
That's pretty much all I have for an introduction, so let's get into it!
Premier League
According to the Mirror, the two Manchester clubs, United and City, are about to battle over Ajax's young defensive midfielder Frenkie de Jong, in a deal that could be worth 50 million pounds.
Rating: 6.5/10. A move would make sense for either club, as Fernandinho for City and Nemanja Matic for United are both on the wrong side of 30. 50 million, however, seems a large fee to pay for a player that is yet to test himself outside of the Netherlands.
Mario Gotze has been advised by former teammate Kevin Grosskreutz to link up with former boss Jurgen Klopp at Liverpool.
Rating: 6/10. The scorer of the winning goal in the 2014 World Cup final has struggled recently at Borussia Dortmund, and going to Klopp, the manager who gave Gotze's career its kickstart, would make sense. However, with one of the world's best attacking trios in Mane, Salah, and Firmino, it's hard to see where Gotze would fit in a Liverpool side.
Yet another club has joined the race to sign PSG's Adrien Rabiot, and it's Manchester City, who are trying t0 bring him back to the club he spent time at as a teenager.
Rating: 7/10: Should City get Rabiot, most likely they won't go after de Jong as they play in primarily the same position. However, given that he has experience with Europe's elite, he might be a better replacement for Fernandinho than de Jong.
Europe
Leroy Sane has been linked with a switch to Juventus within the next couple of years.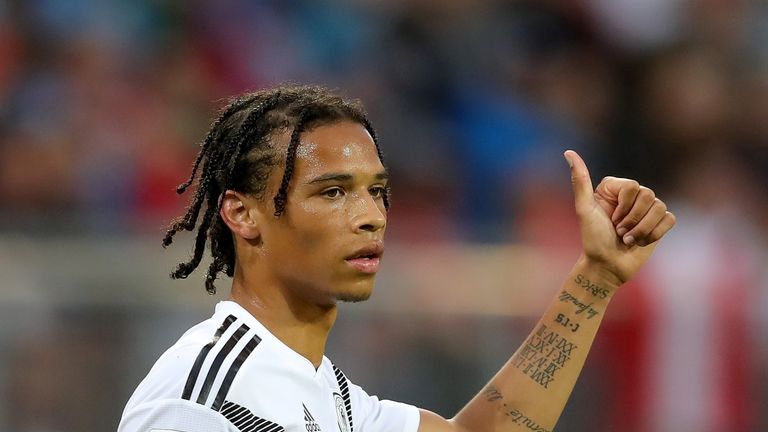 Rating: 7/10, but only in the next few years. Apparently, the Turin based side wants to sign a "young Ronaldo." That's despite them having only signed Ronaldo himself this season. Given that he's 33, though still arguably the best in the world, it's understandable to be looking for the future. However, Ronaldo isn't in a sharp decline just yet and Juve will probably need to wait a while to splash the cash on Sane thanks to FPP.
That's not all we have about Juventus, however, as they have been linked with Real Madrid shot-stopper Keylor Navas. 
Rating: 7/10 Navas initially feels a good fit for Juventus, as with Gianluigi Buffon's departure they may need a new world-class man between the sticks, and with the arrival of Thibaut Courtois in Madrid, Navas' place as the undisputed first-choice goalie for Real is under threat. However, buying Navas may be hard to justify for Juve, as Wojciech Szczesny taking over Buffon's place as Juve's main goalie, not to mention their signing of Mattia Perin. Still, neither of those two are quite on the same level as Navas, so this may happen.
Barcelona appear to be in pole position to sign Mexican PSV winger Hivring Lozano, after Lozano himself said it would be a "dream to play for Barcelona"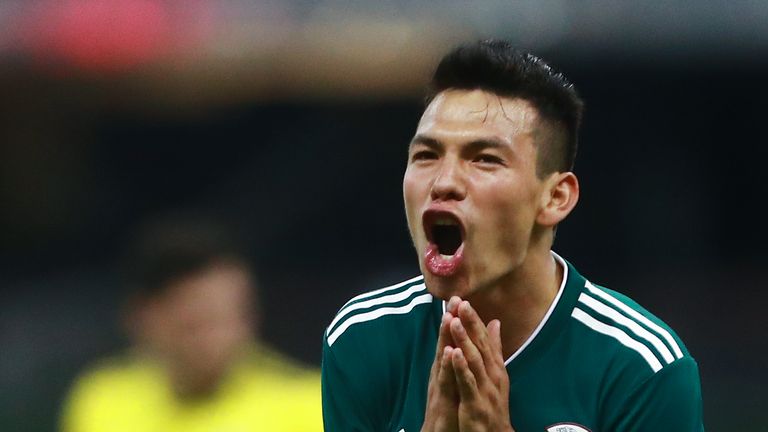 Rating: 5/10. Lozano would be a very solid addition to just about any side in the world right now, but a player of his quality needs regular first team football and I can't see him getting it at Barcelona. With Coutinho, Malcom, Messi, Munir, Suarez, and Dembele all battling it out for a place in Barcelona's front line, I can't see Lozano really changing that.
Image credit:
https://www.dailymail.co.uk/sport/football/article-5121961/Mario-Gotze-suffers-fresh-injury-blow.html
https://www.express.co.uk/sport/football/1007024/Barcelona-transfer-news-PSG-Adrien-Rabiot-La-Liga-gossip-one-match
https://www.skysports.com/football/news/11679/11485143/leroy-sane-returns-to-germany-squad-after-world-cup-omission
http://www.marca.com/en/football/real-madrid/2018/08/16/5b757723ca474109678b45a6.html
https://www.skysports.com/football/news/11096/11421113/hirving-lozano-the-making-of-mexicos-breakout-world-cup-star