It's the early hours of the first of October, 2018. One year ago, to this day, the Spanish region of Catalonia held an independence referendum of contentious legality. I won't go too much into the detail – this is a place for football, not politics – but suffice it to say that Catalonia is still part of Spain.
But what if they weren't? What would the national team of Catalonia look like? I'm gonna take a stab at a Hypothetical XI. Here goes.
In goal, it's Real Madrid's Kiko Casilla.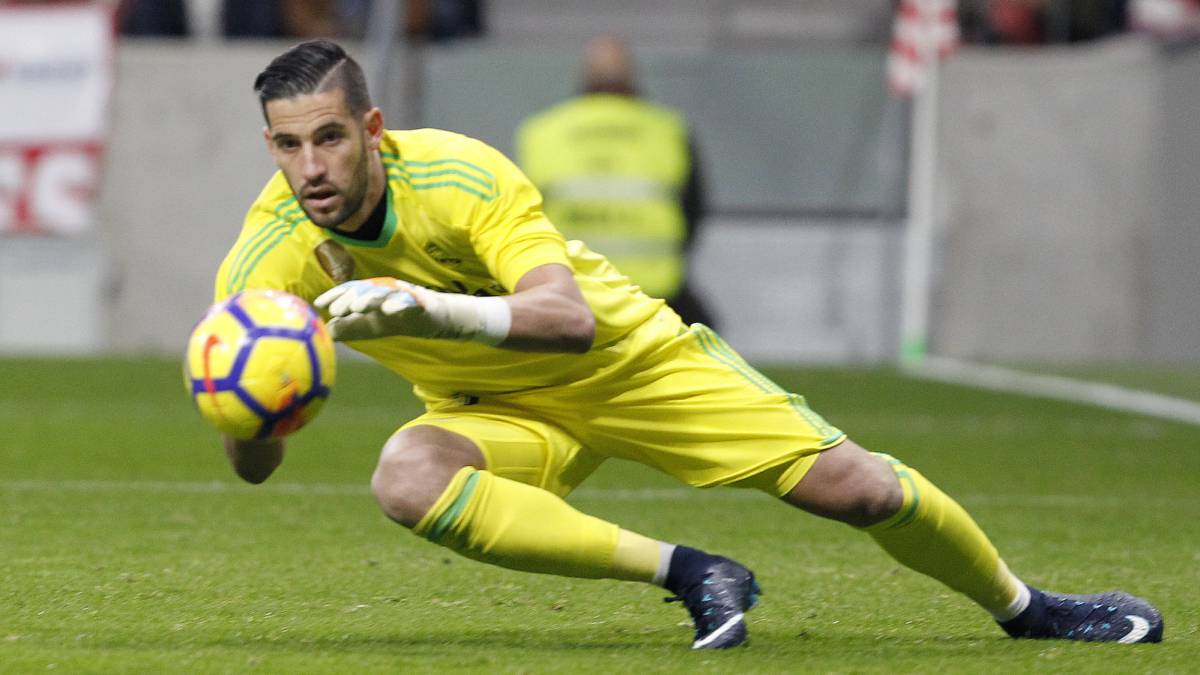 Casilla was born in Alcover, in Catalonia's southernmost province, Tarragona. His career has seen him go from Real Madrid to Cadiz to Cartagena to Espanyol and back to Real Madrid, and he's been capped once for Spain. However, it's likely Casilla would take this chance if it arose to get back into playing international football. Competition for the Catalan gloves would mainly come from Jordi Masip and Pau Lopez.
Our wide defenders are Martin Montoya and Victor Alvarez.
Montoya is uncapped for Spain and would be eligible through his birth in Barcelona Province. His career's seen him play for five teams in three countries and he's still just 27, making him a good addition to this Catalan side. Victor Alvarez would take the spot on the left of defence, with the Arsenal Tula defender perhaps a little weaker than his counterpart. Whilst Jordi Alba would be eligible, it's hard to see him changing allegiances to play for a weaker side he probably feels less connected to.
In the heart of defence, we're playing Marc Bartra and captain Gerard Pique.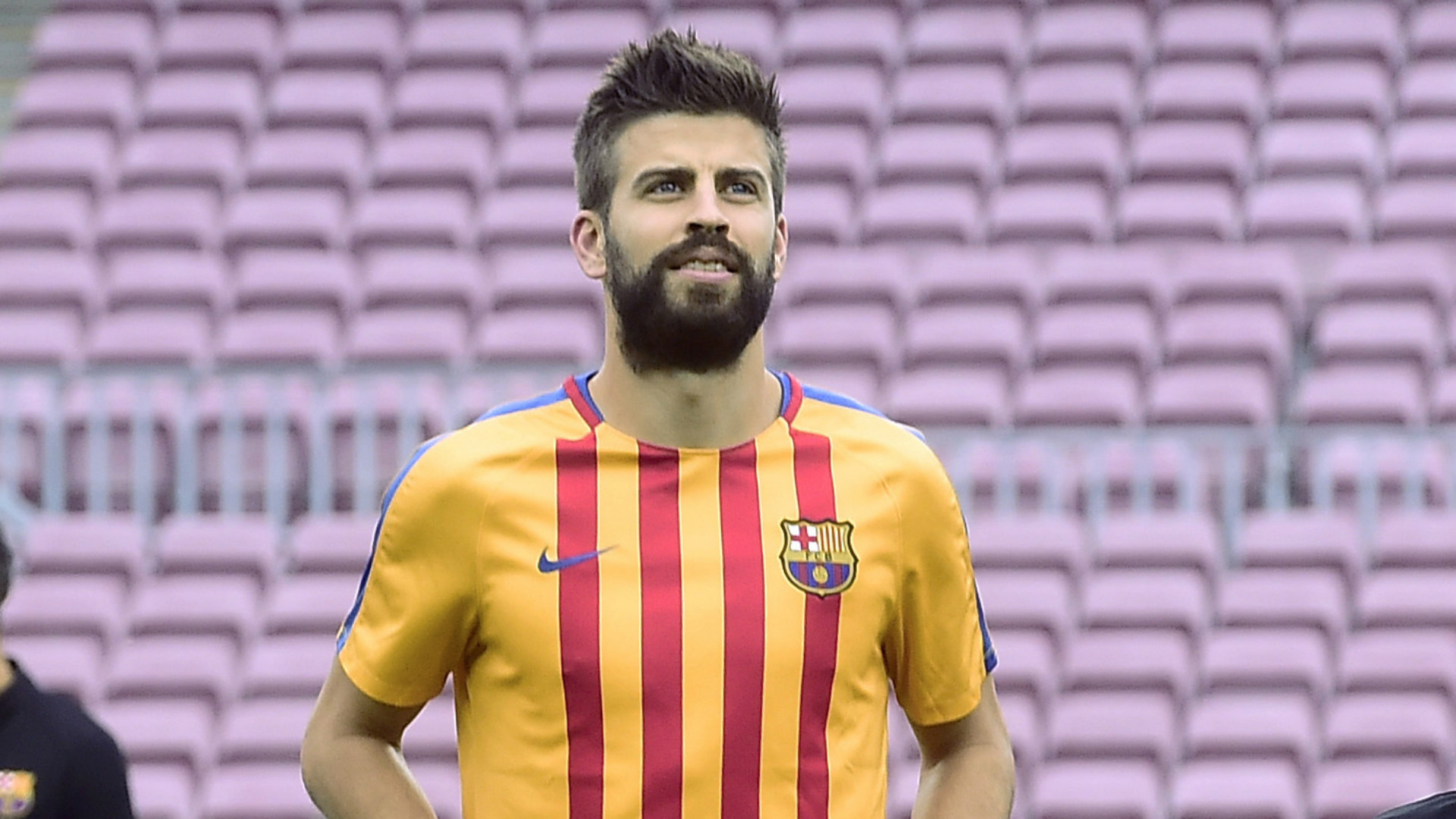 One would be forgiven for thinking Pique's in the same boat as Alba, but the Barcelona defender has made himself known as a vocal proponent of Catalan independence and you'd think he'd offer himself up straight away. With over a hundred international caps and four Champions Leagues, his experience would be vital for the side. We've paired him with former Barcelona teammate Marc Bartra, who has thirteen caps for his national side but hasn't played since 2017 and would be forgiven for leaving the Spanish set-up for that of Catalonia. Backups include Jordi Amat and Marc Muniesa.
The midfield trio is – believe it or not – Cesc Fabregas, Sergi Roberto and Xavi.
Where's it all gone wrong for Cesc Fabregas? He wasn't picked for Spain's World Cup squad for Russia and he's still not played a minute in the Premier League this season. It's looking increasingly unlikely that he'll get into Luis Enrique's Spain squads, and since he would be eligible for Catalonia, I'd hazard a guess he'd take the call-up. In Sergi Roberto's case, he's been on the outer of the Spain squad, with four caps and a goal to his name in two years. It's difficult to tell how much quality he's really got, but some international football is almost always better than no international football.
Yeah, Xavi is still playing at the age of 38. Whether or not he'd be willing to play international football again after a four-year absence is questionable, but we certainly hope so. After all, it's the greatest midfielder of our generation, coming back (at least sometimes) to Europe. This is something we need to happen. In case it doesn't for some incredibly disappointing reason, we have two options: tempt Sergio Busquets out of playing for Spain, or replace him with Victor Rodriguez or Gerard Deulofeu (although some structural changes may be needed for the latter).
Our two wingers are Cristian Tello and Aleix Vidal.
Looking at Vidal first: we're going to play him on the right wing. Vidal's now at Sevilla after three uneventful years at Barcelona, and he should be expecting more regular club football. Regular international football on the other hand isn't happening for Spain, with Vidal picking up just one cap. Opposite him we've placed Cristian Tello, another one of the one-cap lot. Tello's now at Real Betis alongside our centreback Marc Bartra, and he seems to be getting regular football there. International football would be a step up for him.
And banging in the goals, it's none other than Jonathan Soriano.
Yes, he plays in China. Yes, he hasn't excelled in a "big" league. But his goalscoring record speaks for itself. In five years with Salzburg, Soriano scored 172 in 202, and now at Beijing Sinobo Guoan, he's got thirty in thirty-four. Bear in mind that he hasn't exactly got the greatest teammates in the world either, with only Renato Augusto and Cedric Bakambu that stick out. Soriano could do wonders for this Catalonia team.
And there you have it, folks. This could be a decent team with a couple of years of international football behind it. I'm almost disappointed I'll never get to see it in action. But ultimately, it's all Hypothetical.
http://as01.epimg.net/futbol/imagenes/2017/12/29/primera/1514541643_385936_1514541747_noticia_normal.jpghttps://images.performgroup.com/di/library/GOAL/f/b9/gerard-pique-barcelona_mpnqmoetde6u1wkmejmavcjc6.jpg?t=-652236074https://images.cdn.fourfourtwo.com/sites/fourfourtwo.com/files/styles/image_landscape/public/xavi_main.jpg?itok=hWAXQ1un&c=4e372db251ba0b15aa0b0cc8aa57341ahttps://estaticos.sport.es/resources/jpg/1/6/1499523511061.jpg